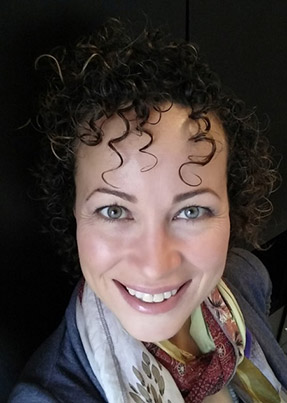 Gift from Wellness Coach, Nadia to Spa Mariana Members
I am very excited to introduce the newest addition to the Spa Mariana family, Nadia Elmagrabi... She is a Certified Holistic Wellness Coach at Live in Balance.
Nadia has a very special gift for you!!! She is offering a brand new 3-Day Paleo cleanse available to you for FREE! Just CLICK HERE and it will be sent to you. This program gives you a taste of how grain free living can help you to feel great in your body every day. Spa Mariana will be doing this mini cleanse together with a private Facebook page. The group program will start on Tuesday, August 11. Sign up now to receive your FREE gift and connect with Nadia!
Find out more about Nadia's programs on her website: www.liveinbalance.org
Stay connected with Nadia on Facebook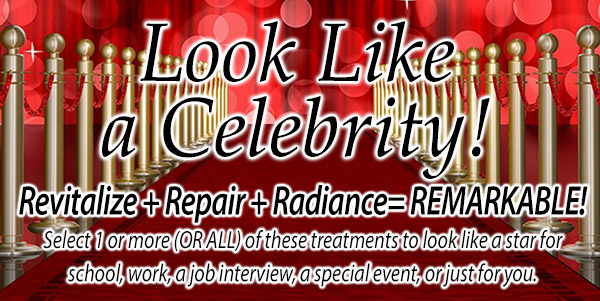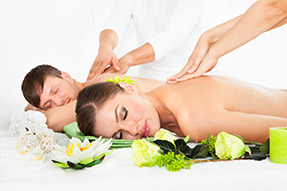 Revitalize
Reduce stress and relax your mind with these AMAZING massage packages!
Choose from the following 3 special values:

$90 for a 60-minute massage package ($160 value)
$115 for a 90-minute massage package ($210 value)
$184 for a 60-minute massage package for couples or BFFs-includes chocolates and champagne ($350 value)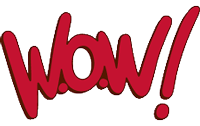 Each package includes a hot towel treatment, hot stones, a lavender scalp massage, and a peppermint foot treatment, in addition to the massage. You will feel refreshed and ready to head out to your next big night on the town!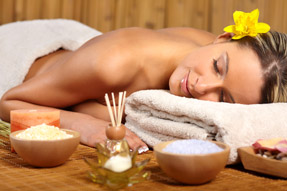 Repair
Experience complete rejuvenation with an inhalation, a facial and scalp massage, a full-body exfoliation with pink grapefruit sugar scrub, compressions with warm grapefruit-infused towels, and a soothing massage with Pink Grapefruit Body Silk.
Complete your transformation with an application of Grapefruit Aromatherapy Roll-on Essential to the pulse points on the neck and wrists.
($205 value) (Complete treatment takes only 90 minutes)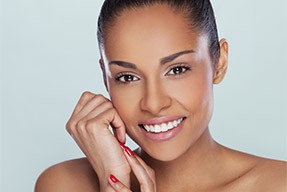 Radiance
Eliminate dry, sun-damaged skin with a Light Chemical Peel followed by a Hydrating Facial. You'll leave with firm, vibrant skin without a hint of sun damage! You'll leave with firm, vibrant skin without a hint of sun damage! Be one of the first 10 people to reserve your appointment and receive complimentary chocolates and champagne with your treatment!
($165 value)
Fact or Fiction?
Eating late at night can cause weight gain.
Not only does eating late at night contribute to weight gain, but eating during the 2 hours before bedtime can also cause poor sleep...which also leads to weight gain, restlessness, and lack of focus.

"Had a great experience at Spa Mariana with Chris and Emma. The couple's massage was such a wonderful way to relax with my significant other. We had an amazing time with amazing massage therapists and will definitely be back to see Chris and Emma again!"
---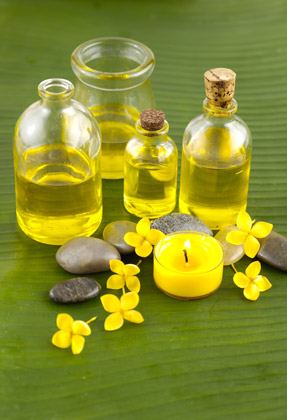 Get Flawless Skin!
Have you experienced the skin care benefits of papaya oil? Papaya oil is an excellent deep cleanser as it quickly breaks down dead skin cells. It's also great for treating many skin problems such as pimples, wrinkles, psoriasis, and eczema. Give it a try!
---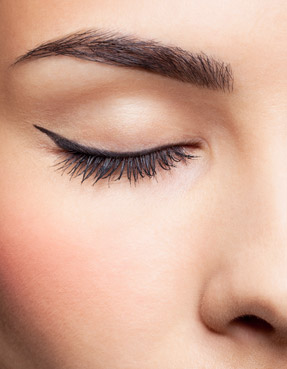 It's all in the eyes...
When applying eyeliner, keep the line thin. A thick line makes eyes look darker and smaller. Also, don't line the bottom of your eyes all the way to the inner corner. Stop about a half-inch before the corner to show off wider, brighter eyes.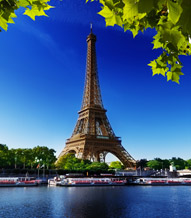 The Eiffel Tower grows more than six inches in summer due to the expansion of the iron on hot days.
(Found on pixshark.com)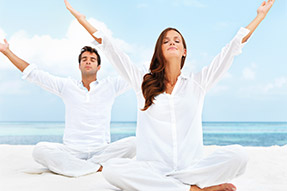 On-demand workouts
Video on-demand workouts at home and on the go are becoming increasingly popular. All you have to do is become a member of an on-demand website and you can workout at your convenience in any venue...at home, at the beach, or even in front of your computer on your lunch break. We give this a big thumbs up!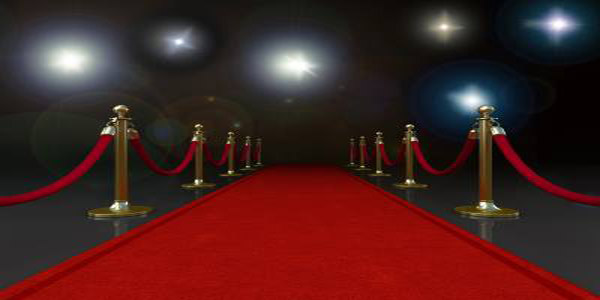 Are you ready to walk the red carpet all month long?? This month includes celebrity appearances on awards shows such as the Teen Choice Awards and the MTV Video Music Awards. Isn't it fun watching the rich and famous stroll out on the red carpet looking absolutely breathtaking? Have you ever wondered how they get so flawless? Keep reading for secrets so you, too, can get red-carpet ready.
Secret 1: Body Polish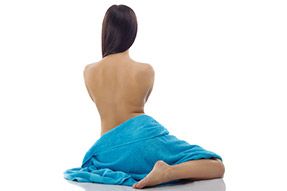 For smooth, supple skin like the stars, reserve a body polish. A body polish is a treatment of the entire body that exfoliates and hydrates the skin. It's like a facial for your body.
Your skin will:

Feel softer and smoother
Be moisturized and hydrated
Be free of oil and dirt buildup
You will be glowing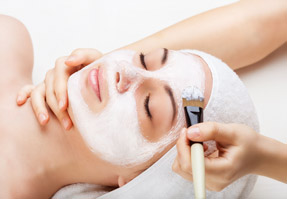 Secret 2: Facials
Healthy, radiant skin begins with a proactive skin care regimen. Celebrities don't get their beautiful complexions overnight. Monthly facials are a must for glowing, younger-looking skin.
Monthly facials will:

Reduce the impact of environmental factors such as sun exposure, smoking, etc.
Reduce the appearance of dry, wrinkled skin.
Enhance the effects of cosmetics and health products.
Secret 3: Healthy Eating and Exercise
Celebrities know that your diet is revealed in your skin. That's why they are adamant about their food and drink choices. The food you eat makes an impact in the health and overall appearance of your skin. Antioxidants found in fruits and vegetables help protect your skin and fight wrinkles. The antioxidants in fresh berries and salmon's omega-3 fatty acids both help improve the health of your skin's cells and slow premature aging. Also, include nuts, legumes, green leafy vegetables, and plenty of water in your diet.
Add to this at least 30 minutes of exercise.... swimming, walking, yoga, spin class...you name it, just get out there, and you will be surprised at how youthful and radiant you look and feel!
Are you ready to get started on your red carpet journey? Reserve your FREE consultation.

Kickin' Chicken Salad with BBQ Ranch Dressing

Ingredients
1 cup BBQ Sauce
1 cup Ranch Salad Dressing
2 (10 oz.) package diced cooked chicken, (4 cups)
6 cups mixed salad greens
1 medium red onion, sliced
1 small cucumber, sliced
2 medium red or green bell peppers, sliced
1 1/2 cups shredded cheddar cheese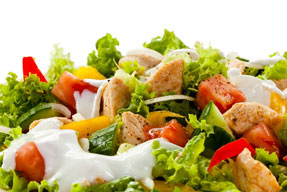 Combine BBQ Sauce and Ranch dressing.
Reserve 1 1/2 cups for salad.
Toss chicken with remaining 1/2 cup sauce.
Toss together lettuce, onion, cucumber and peppers in large bowl.
Spoon onto 6 salad plates, dividing evenly.
Top each salad with 2/3-cup chicken and 1/4 cup cheese.
Serve with dressing on the side.