Remember, Father's Day is June 21st!!
Ditch the tie, the cologne, and the shaver...
give him a de-stressing experience instead!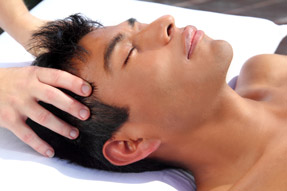 Homerun!
Surprise Dad (and Mom) with a Body Scrub, Sports Massage, Lavender Scalp Massage, European Facial, and a Spa Cuisine Treat, and a Foam Roller to take home.
*For Mom and Dad
(Price per person)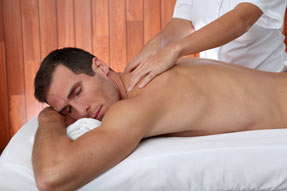 Touchdown!
Help Dad de-stress and relax with a 60-minute Sports Massage and we will send him home with a Neck Wrap!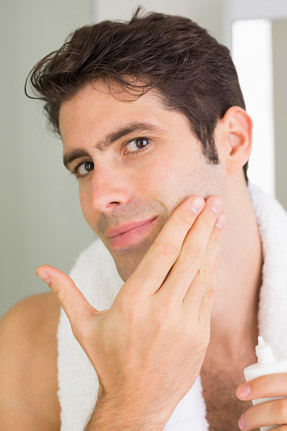 Make My Day!
Dad likes to be pampered, too! Reserve a Swedish Massage and Signature Pedicure, and he will receive Flexology Massage Ball to continue his results at home.
Fact or Fiction?
People with a well-balanced diet don't need vitamin supplements.
Recent studies suggest that many people fall below the estimated average requirement for certain nutrients, such as vitamins A, C, D, and E, and magnesium and calcium, even with a well-balanced diet, so it's a good idea to include a multivitamin in your daily regimen..
I want to thank you again for the wonderful services you provide! It's always a pleasure seeing Dorota and everyone else! You guys rock! Thanks again."
- Amy Simpson
---
I thoroughly enjoyed my time at Spa Mariana. The facial was great and the staff was very friendly and accommodating. I think the space is very relaxing and well done. I hope to come back again in the near future and will definitely let friends know about the services and location."
- Loren Roumell
---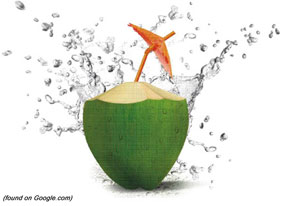 Coconut Water
Coconut water is packed with nutrients that produce numerous health benefits. This tasty alternative to water moisturizes the skin, reduces blood pressure, facilitates digestion, and even assists in weight loss efforts. Drink to your health!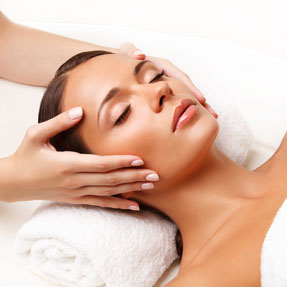 Physical touch makes you healthier! Hugs, massages, and holding hands reduce stress while boosting your immune system. Hug away!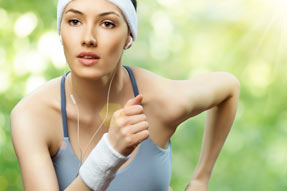 Express Workouts
Express workouts are the answer for anyone with a busy lifestyle who wants to stay in shape! Instead of spending hours at the gym each day, opt for a vigorous 20-minute workout that can easily fit into your schedule.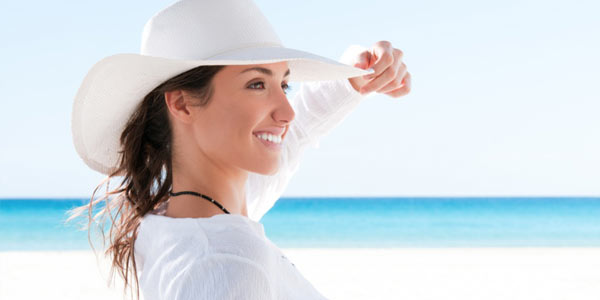 Aaahhh... summer. We thought it would never arrive! Though we all love to frolic in the sun this time of year, the potential harm it can cause is substantial. The sun causes wrinkles, blotchy skin, and skin cancer, the most common type of cancer. How can you protect yourself and your loved ones?
The Skin Cancer Foundation actively promotes the use of sunscreen with an SPF of 15 or higher when outdoors for any length of time.
Here are some additional guidelines they recommend for keeping your skin safe this summer:
Seek the shade, especially between 10 AM and 4 PM. This is when the sun's rays are the harshest.
Do not burn. Every sunburn increases your chance of melanoma.
Reapply sunscreen every two hours or immediately after swimming or excessive sweating.
Keep newborns out of the sun. Sunscreens should be used on babies over the age of six months.
Examine your skin head-to-toe every month. Look for any changes in your skin.
See your physician every year for a professional skin exam. Regular total-body checkups are the best way to make sure your skin is healthy.
Be sure to stop by Spa Mariana to pick up your sunscreen along with additional tips for keeping your skin vibrant and healthy while playing outdoors!
Yummy Hummus
The perfect snack for a summer picnic!
Ingredients
One 15-ounce can (425 grams) chickpeas, also called garbanzo beans
1/4 cup (59 ml) fresh lemon juice, about 1 large lemon
1/4 cup (59 ml) tahini
Half of a large garlic clove, minced
2 tablespoons olive oil
1/2 to 1 teaspoon kosher salt, depending on taste
1/2 teaspoon ground cumin
2 to 3 tablespoons water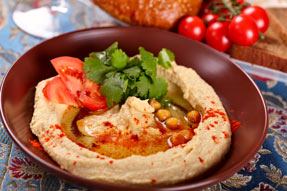 In food processor bowl, combine tahini and lemon juice. Process for 1 minute.
Scrape sides and bottom of bowl then turn on and process for 30 seconds.
Add the olive oil, minced garlic, cumin and the salt to the whipped tahini and lemon juice mixture. Process for 30 seconds, scrape sides and bottom of bowl then process another 30 seconds.
Open can of chickpeas, drain liquid then rinse well with water.
Add half of the chickpeas to the food processor. Process for 1 minute. Scrape sides and bottom of bowl, add remaining chickpeas and process for 1 to 2 minutes or until thick and quite smooth.
Slowly add 2 to 3 tablespoons of water until the consistency is perfect.
**Serve with your favorite veggies, crackers,
or pita bread.