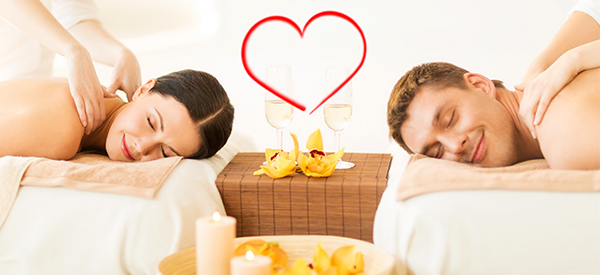 Spring Local Vacation
Looking for a mini getaway this Spring?
Plan a half day with a loved one at Spa Mariana. Experience...
A Romantic Side-by-Side Massage
Organic Chocolate & Roses Facial for Two
Express Manicure for Two
Chocolate Cake Pedicure for Two
Light Spa Lunch
5 Hours: $680
Reserve during the month of March and receive a $100 Gift Card!

---

Become a VIP Member!
Are you juggling between home, work and family, and stress is getting to you?
Many people feel that way. That is why we offer the Spa Mariana VIP Membership!
You can have a massage on a monthly basis to help you gain balance and be stress free.
Learn more about this amazing program and join


"The professionalism of Alex & the courtesy I received when I arrived for my appointment. The complete experience was awesome!"
---
"The spa is very clean, and decorated so lovely. Also, the staff could not be any kinder or helpful. And, the signature massage is out of this world!!"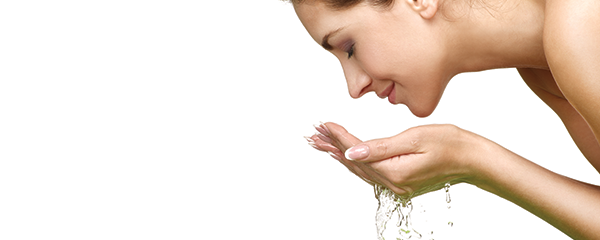 Q: My arms, hands, and legs are dry and dull-looking. What is the best way to get soft, glowing skin?
A: To hydrate your skin, choose a daily body exfoliating and moisturizing system. We also recommend experiencing a professional body treatment such as full body scrub and body wrap. Reserve this type of treatment for three months in a row and you will improve the condition of your skin and reveal a beautiful glow!
To learn more about how to address this concern contact Spa Mariana so we can customize the ideal program for you!
Or visit the Spa Boutique to purchase the perfect products for your skincare needs!



Are you ready for healthy skin?
Fun fashion trends are quickly emerging, and they are hot! This Spring enjoy chiffons, silks, and stripes that show off sleek legs and sexy shoulders. The slip dress has even made a comeback and it's slinkier and sassier than ever!
Before you head out on that Spring shopping spree make sure you provide some fashion for your skin first...meaning, unveil your hydrated, smooth, healthy skin as the canvas for bright colors and trends you want to strut around in this season. Let us show you how!
Reveal radiant skin! As the weather is warming up take this opportunity to get your skin in shape. You must exfoliate and moisturize to reveal youthful, dewy skin. Your spa professional can create a skin care regimen for both your face and body, and recommend the appropriate home care products to keep your skin glowing this Spring.
Speaking of homecare products... Over-the-counter products no matter how expensive they are do not deliver the results that spa products provide. The main differences between over-the-counter and cosmeceutical products are the active ingredients being used, their amounts, and the level of penetration into the skin.
Hydrate and renew your skin's moisture balance with a body scrub. Then, moisturize! Your therapist can recommend a perfect at-home moisturizer to keep your skin smooth and supple.
And don't forget...water is crucial for healthy, vibrant skin. Drink at least 6 - 8 glasses of water each day. Staying hydrated inside and out is the key to a healthy body and beautiful skin. Your skin needs water. Drink up!
Show off your swagger this Spring! Traipse around in those trendy new outfits and reveal luminous, sexy legs, shoulders, and chest! Click Here to reserve your consultation and let us help you achieve beautiful skin.

Grilled Vegetable Stack with Lemon Hummus
Naturally gluten-free and vegan!
Ingredients
1 large red or purple onion, peeled, trimmed, sliced into 6 slices
2 large red bell peppers, cored, sliced into 3 pieces
2 large yellow bell peppers, cored, sliced into 3 pieces
1 large zucchini, halved, sliced lengthwise, to make 6 pieces
1 large yellow squash, halved, sliced lengthwise, to make 6 pieces
1 medium-large eggplant, trimmed, sliced into 6 pieces
6 large Portobello mushroom caps, stemmed, gills removed
1/2-cup olive oil
3 tablespoons balsamic vinegar
3 cloves fresh garlic, chopped
1 teaspoon each: dried thyme, dill, and parsley
Sea salt and ground pepper, to taste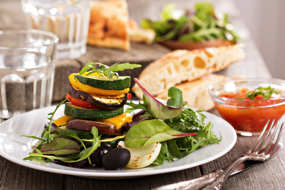 Directions

In a large bowl, combine the onion, bell peppers, zucchini, yellow squash, eggplant, Portobello mushrooms.
In a glass cup combine the olive oil, balsamic vinegar, garlic, thyme, dill and parsley. Pour the marinade over the vegetables. Season with sea salt and ground pepper, to taste. Gently toss to coat.
Cover and marinate for one hour.
Heat the grill to medium-high heat.
Place the veggies in a grill basket (or spread out the veggies on a large sheet of foil). Place on the hot grill, cover and cook until the vegetables are tender crisp, about 20-25 minutes, depending upon the size of your grill.
Remove the veggie basket/foil with vegetables to a large platter and set aside.
To serve, create a vegetable stack. Place the Portobello mushroom cap on a serving plate and layer it with a spoonful of lemon hummus. Add the eggplant, peppers, zucchini and onion. Top with a dab of more hummus, if desired. Sprinkle with fresh chopped chives. Repeat for the remaining five servings.
Serves 6.
(Recipe found on http://glutenfreegoddess.blogspot.com/)