Kick off the holidays
with these seasonal favorites!
---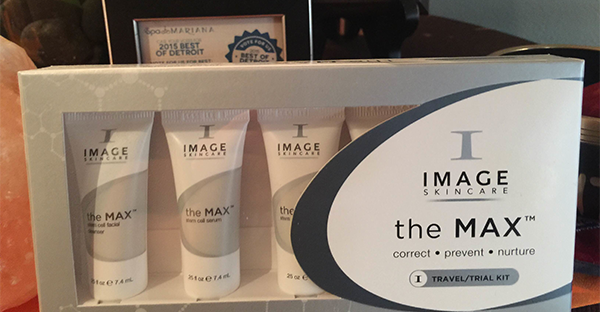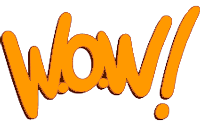 Give skin its youthful glow back!
Reserve your Brightening and Lightening Facial and receive a complimentary Image Skincare Travel Kit.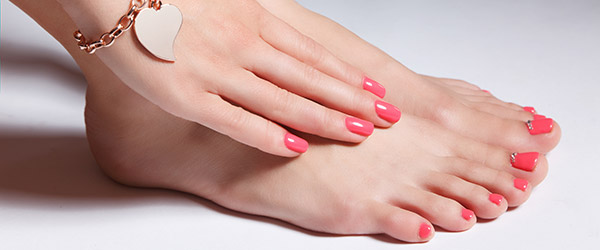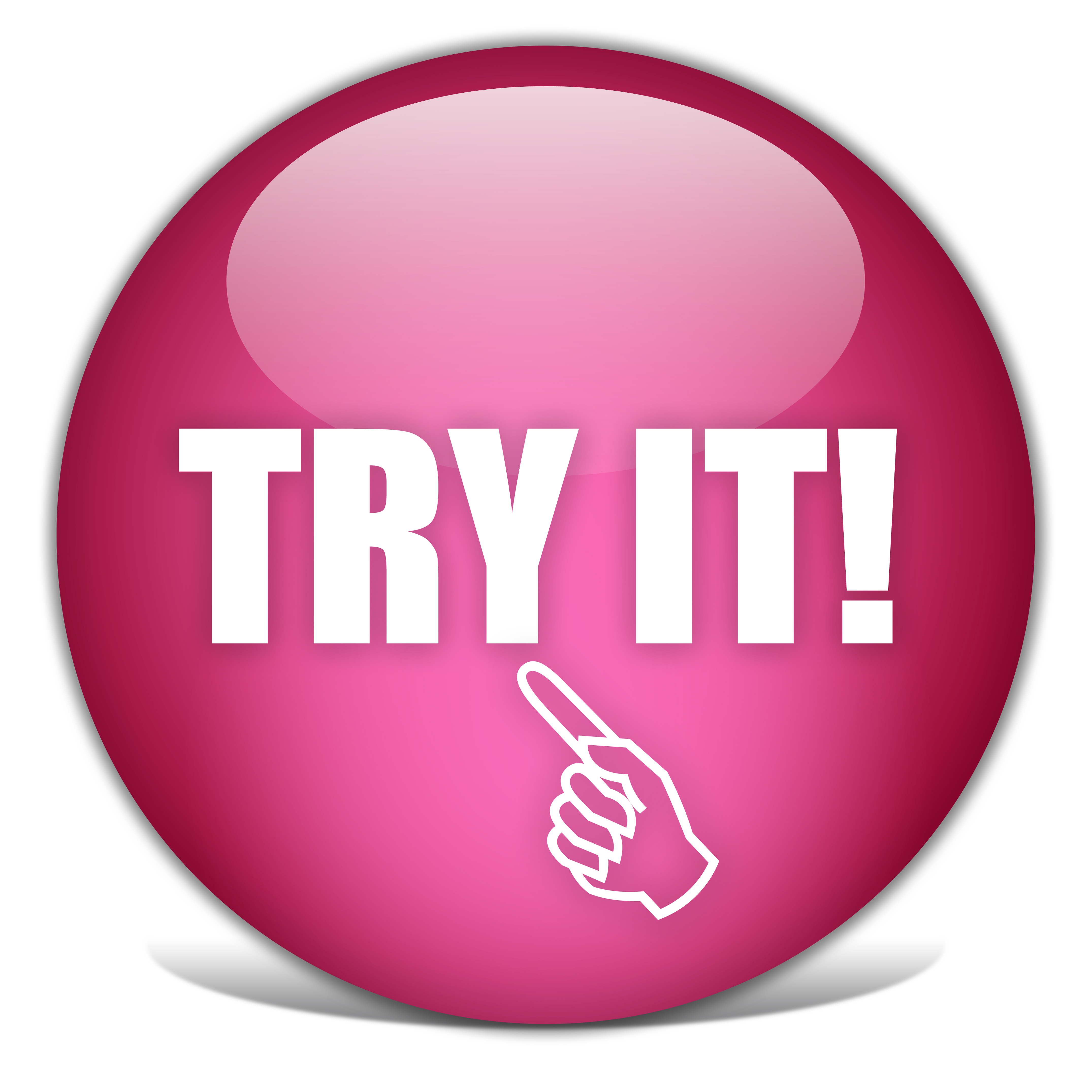 Fall-Ready Nails
Show off fall-ready nails with a Signature Mani/Pedi! Sit back, relax, and sip on herbal tea as you are pampered and spoiled. A rejuvenating experience!

Sign Up For A
FREE

7-Day Low Sugar Smoothie Challenge
Don't Miss the Spa Mariana 4th Anniversary Celebration!!
Benefiting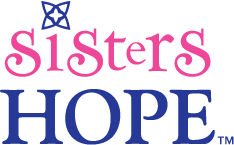 ---
Join us as we support our new B2B partner!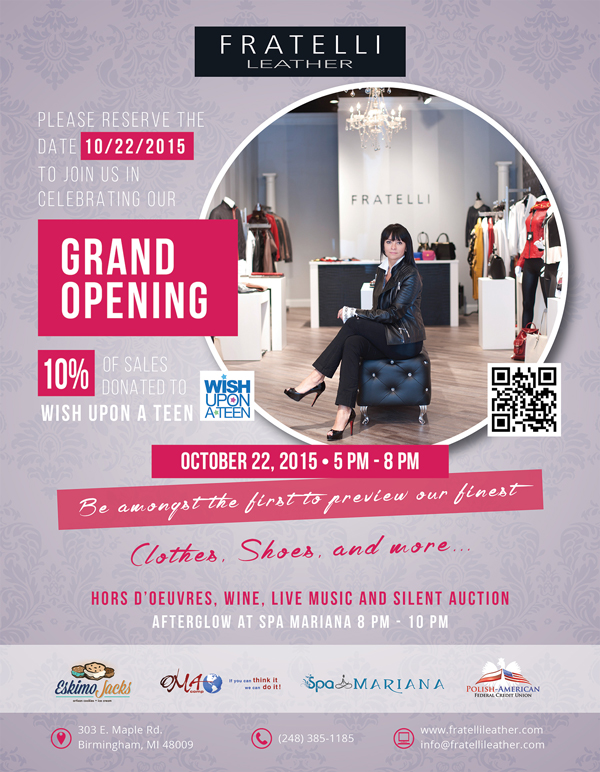 "My girlfriend and I got an amazing massage at the spa yesterday. Wonderful people working there, so warm and welcoming. THis is my new favorite place!"
- Jamie D. of Birmingham, MI
---
"I called the morning I needed a massage, I was greeted on the phone by a very nice and friendly voice. She booked an early appointment for me and I went in to a calm and warm atmosphere. Eugene was my massage therapist. I was in terrible pain when I laid on the table, and by the end of the massage I was able to move comfortably. I would definitely go back again."
- Monica G. of Bloomfield Hills, MI
---
"Monika is always ready and willing to help with event coordination, making every effort to be flexible to my client guests' needs. While we make every effort to get guests arriving on time, she accommodates tardiness with ease and a smile on her face. This is the 2nd time we've used Spa Mariana for client events/spa nights and it definitely will not be our last! Just like the other night, our clients left feeling pampered, relaxed, refreshed, and saying "Ahhh this was great! Thank you so much!" That is always music to your ears when you are hosting a client event, and that is why I continue to come back to Spa Mariana!"
- Renee R.
---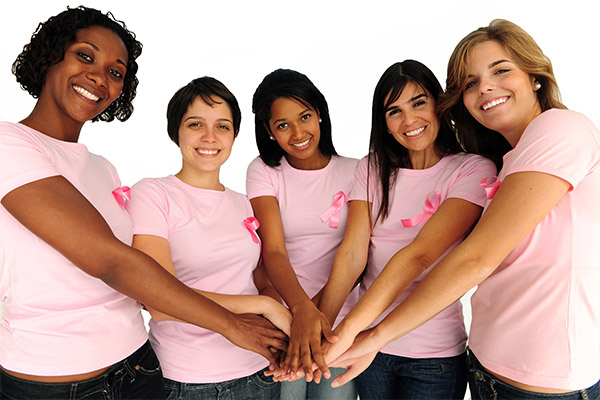 Did you know that breast cancer is the second most common kind of cancer in women? According to a study, about 1 in 8 women in the United States experience breast cancer at some point.
While some risk factors like family history can't be changed or avoided, there are some lifestyle changes you can make to lower the risk. Below are recommended steps you can follow to lower your chances of suffering with breast cancer.

Avoid obesity. Being overweight increases the possibility of breast cancer after menopause, when breast cancer most frequently develops.
Eat healthy. Adopt a fiber-rich diet that includes plenty of vegetables and fruit. Keep sugared drinks, refined carbohydrates, and fatty foods to a minimum. In addition, try to eat lean protein like fish or chicken breast instead of red meat.
Exercise. Research recommends that increased physical activity can lower overall breast cancer danger by about 10 percent to 30 percent. A 30-minute walk five days a week is a suitable plan.
Avoid alcohol. Restrict alcohol intake to no more than one drink per day. Research indicates that alcohol consumption is linked to breast cancer so it is important to drink in moderation.
Don't smoke. Research reveals that long-term smoking is also associated with breast cancer to, as well as, lung cancer.
Schedule regular check-ups. Consult your physician to determine frequency of check-ups and stick to the plan he/she prescribes.
Don't stress! Stress is a killer...receive a massage or a facial on a regular basis.
For more information on breast care prevention, consult your physician.

Pumpkin Soup
A yummy fall treat!
Ingredients
2 tablespoons butter
1 medium onion, finely chopped, about 1/2 cup
3 cups vegetable broth
1 (15 ounce) can pumpkin
1 1/2 cups skim milk
2 tablespoons prepared polenta, creamy
1 tablespoon honey
1/2 teaspoon ground cinnamon
1/4-1/2 teaspoon ground cardamom
1/4 teaspoon nutmeg
1 pinch salt and pepper
Serves 6 - 8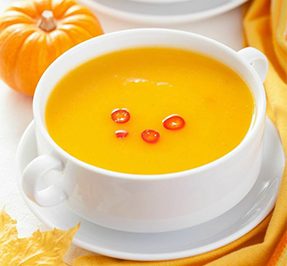 Melt butter in a skillet over medium heat.
Cook chopped onions until soft and golden brown.
Heat the broth in a good-sized pot, add pumpkin slowly, and bring to a partial boil.
Stir in onions, milk, polenta, honey, cinnamon, cardamom, nutmeg, salt, and pepper (pressed garlic might be suitable at this time).
Make sure that the ingredients do not clump but are spread throughout the soup.
Cook for about 5 minutes or longer until all ingredients have been thoroughly mixed and dissolved and so the soup is thoroughly heated.
If at this point it seems chunkier or thicker than desired; use an immersion blender or a regular one to liquefy the soup and blend in the onions.
Serve warm with pieces of bread if desired